To install Template for Joomla, please click: here
The extensions package include of Modules, Components and Plugins.
Note: Extensions installation is the same with Template installation as above
Here is list of extensions that are used in the template.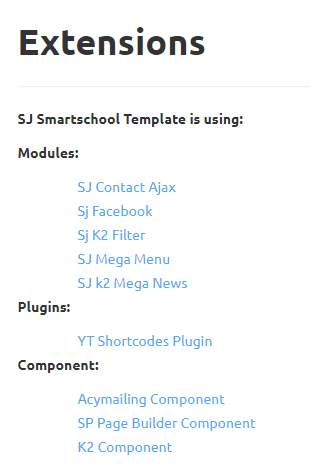 Enable Modules and Plugins: here
To Install Acymailing Component, you can follow these steps:
Step 1: Please go to Extensions => Extension Manager

Step 2: Choose file Acymailing component.zip that you have downloaded and then Click on the button Upload & Install to install the uploaded package.

To install SP Page Builder Component you do the same as the installation Acymailing Component.