Please go to Components =>
SP Page Builder => Click New button => Enter the Title: Home Page
Backend Settings
To create new rows of Home Page, please click " Add new Row" button
Example: Create a new row: Block1
General Tab: backend settings
Style Tab: backend settings
Responsive Tab: backend settings
To create new rows, please click " Add new Addon" button

To configure Addon, We have 2 options
Options 1: Click "Joomla Module" then please fill General Tab
General Tab: backend settings
Note: To create new Joomla module, xample Custom HTML, please go to Extensions => Module Manager => Click New button to create a new module => Select HTML module.
Options 2: Click "Shortcode" then please fill General Tab
2.1. Sj Flat Menu - Vertical - Position: menu-horizontal
Frontend Appearance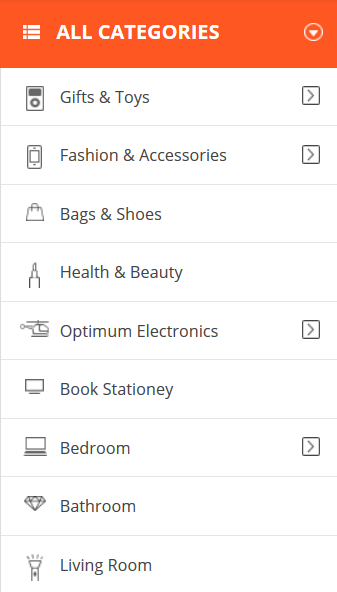 4. Slideshow - Position: slide
5. Position: position-3
6. Banner
7. Today Deals
9. Automotive
10. Bicycle
10. Motobike
12. Latest Blog
To remove Designed by SmartAddons.Com at the footer of template, please purchase our Copyright Removal here
Thank you so much for purchasing this template. If you have any questions that are beyond the scope of this help file, please send us via: Submit a Ticket
Thanks so much!